Zee accuses Congress of trying to gag media
Submitted by Keshav Seth on Wed, 11/28/2012 - 22:07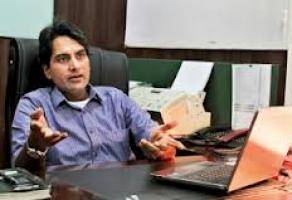 Media giant Zee TV has condemned the arrest of its senior journalists Sudhir Chaudhary and Samir Ahluwalia, and accused the ruling Congress of trying to gag media.
Delhi police arrested the two Zee News editors for allegedly trying to extort Rs 100 crore from industrialist and Congress MP Naveen Jindal. The Congress MP had accused the two editors of demanding Rs 100 crore in exchange for not airing stories related his group's involvement in the coal blocks allocation scam.
The channel passionately denied all the allegations, and said, "After 65 years of independence, the present Congress-led government is pushing the media to not speak the truth and gag it."
The channel described the arrested, which were made on Tuesday, November 27, as the revisit of emergency. The channel added that the day of arrests would be known as a black day in the history of India.
The channel claimed that the arrests had been made to cover up the coal scam, in which Naveen Jindal's steel firm Jindal Steel & Power Limited (JSPL) had enjoyed undue advantage.
Meanwhile, Mr. Jindal is firm on his stance that the channel's executives had tried to extort him of aforesaid amount. On October 25, he had showed a video-recording of meetings with Zee TV executives and claimed this to be a proof that the executives were trying to extort money from him. The alleged extortion attempt was caught on a hidden camera between September 13 and 19.