Discovery of archaeological site in Puerto Rico might shed light on early Caribbeans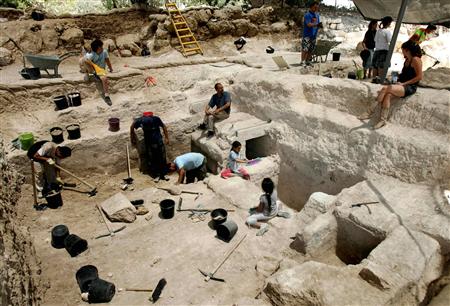 Washington, Dec 27: Archeologists have discovered a major archaeological site in Puerto Rico dating back to 600 AD, that might help to reconstruct the life of the early Caribbean inhabitants.
Found by an Atlanta-area archaeology firm working for the U. S. Army Corps of Engineers, the site uncovered the outlines of a very large Taino ball court and ceremonial site.
This was accompanied with human graves, trash mounds, building imprints and a few carved petroglyphs that are among the most intricate and detailed ever discovered in the region.
"Suddenly it went from a very good site to an extraordinary site, " said Chris Espenshade, who led a team of local archaeologists and workers from New South Associates of Stone Mountain, Ga. at the dig this past summer and fall.
"Part of what makes it extraordinary is that we have everything here, the midden (refuse) mound, the batey (ceremonial site), the house patterns, the burials and the rock art, " he told Cox News Service.
Though Espenshade's team worked through the summer, but only in the past few months unearthed enough to determine the major scope of the site.
"It's a once-in-a-lifetime find, as preliminary estimates show the site dates to around 600 A. D., " said David McCullough, a Corps archaeologist.
"The petroglyph carvings are outstanding, with various human-looking faces and bodies. Another remarkable thing is the site is so well preserved. It was covered by the river's flooding and wasn't looted or cleared for farming, " he added.
Puerto Rican archaeologists are excited by the find, which will be turned over to the island's government for preservation and future research.
Taino Indians, the original inhabitants of the region, were part of the Arawak people who settled the Caribbean, most likely venturing from the northern coast of South America, their canoes carried by ocean currents onto the string of islands that curve like an arc through the tropical sea. (ANI)