Players concerned about new artificial turf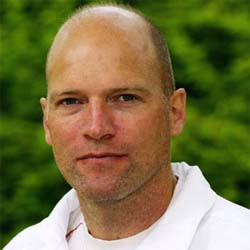 In spite of 6-0 win over Canada, German coach Markus Weise is not happy with the artificial turf laid at the Major Dhyan Chand Stadium due to unevenness in the bounce.
German coach said that their performance in the match was very good but he is not satisfied with the behavior of the field during the match.
He added that these new turfs have created problems for players all across the world due to uneven bounce and it is very difficult for our players to play on this kind of track.
Argentina's Martin Lucas Rey also expressed his concern over the field saying that ball was bouncing unevenly and it was difficult for the stoppers to stop the ball as most of the times they got unexpected bounce.
Major Dhyan Chand Stadium, also known as National Stadium, was reconstructed for the World Cup and it will be a venue for the Commonwealth Games to be held in New Delhi later this year.