Ahmadiyyas congregate in Amritsar for annual convention
Submitted by Mohit Joshi on Sat, 12/29/2007 - 21:53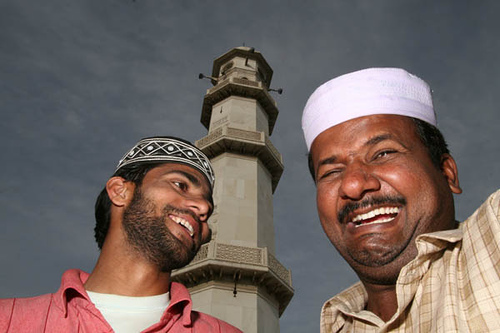 Amritsar, Dec.29: The 116th Annual Convention or Jalsa Salana of Ahmadiyya Muslims started here today.
Nearly 20,000 Ahmadiyyas from around the world, including 4600 from Pakistan have reached here to take part in the event.
Addressing the gathering, Mirza Masroor Ahmad, the head of the Ahmadiyya Muslim Association, said: "As we are all aware the situation in Pakistan has become extremely volatile and instable. It seems that the Government has become virtually powerless in the face of the terrorists and extremists. Such people and organizations are using the name of Islam to justify acts that are totally alien to the teachings of Islam."
He said that terrorism in Pakistan has gone out of control, and as a result, children are being orphaned and women widowed.
"We must pray that God instill in the people of Pakistan intelligence and understanding," said he.
The event will conclude on December 31. (ANI)