Air India Express planning to start charging for additional services
Submitted by Neeta Aurora on Wed, 04/11/2012 - 22:55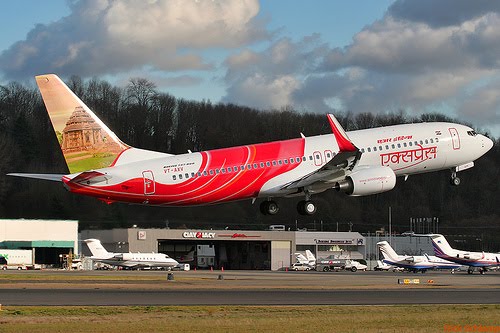 Air India Express, which is the low cost unit of the state-run Air India, is planning to start charging for everything besides seats like a cup of coffee or even the baggage.
According to a new report, the AI Express might start charging customers for on-board meals and also stop offering free baggage system to customers. A company official said that lower fares will be introduced in two-three months, move aimed at increasing the bookings for the company.
The new fares are expected to be at-least 10 per cent lower than existing fares and passengers will have the option to pay extra for luggage or meals. Air India is facing a difficult time as the whole aviation industry suffer due to higher fuel costs and airport taxes.
The Directorate General of Civil Aviation (DGCA) has introduced a new law to replace a law that has been in place since 1992. Under the new rules, a pilot is not permitted to fly two consecutive flights.
Air India gets 60 per cent of its business comes from Kerala but the airline will now face increasing competition from competitors like Air Arabia, Bahrain Air, Jet Airways, Gulf Air, Qatar Airways and Emirates, which operate flights between the country and others in the Gulf region.