AirAsia will face intense competition from existing budget airlines in India: CAPA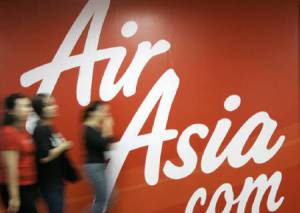 AirAsia's proposed budget airline in India will face cut-throat competition existing airlines like IndiGo and SpiceJet, the Centre for Asia Pacific Aviation (CAPA) said.
In its newly published report, the Centre for Asia Pacific Aviation said that IndiGo and SpiceJet control more than 50 per cent capacity share from Chennai, and have network strategies similar to that of AirAsia.
Malaysian-based AirAsia has said that it would link tier II and tier III cities in India, where price is a major concern. The airline also said that it would try to open up new markets where there is currently no connectivity.
The report by the CAPA said, "In this strategy, the new venture will face competition from IndiGo and also SpiceJet, both of which have network strategies which cover these markets."
SpiceJet is currently the biggest operator in India from Chennai, with nearly 30 per cent capacity share. IndiGo and Air India have domestic capacity shares of 21 per cent and 17 per cent, respectively.
The Foreign Investment Promotion Board (FIPB) has recently approved AirAsia's proposal to set up a budget airline in joint venture with Tata Sons and Telestra Tradeplace Ltd's Arun Bhatia.
In the JV, AirAsia will own 49 per cent stake, while Tata Sons and Arun Bhatia will hold stakes of 30 per cent and 21 per cent, respectively