Ansari, Indian entourage visit famous Lake Malawi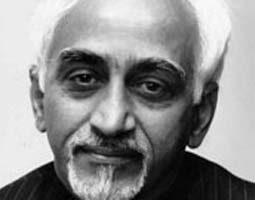 Lilongwe (Malawi), Jan. 9 : Vice-President Mohammad Hamid Ansari and the entourage accompanying him on his three-nation Africa tour visited Lake Malawi, the African continent''s third largest lake on Friday.
Occupying a fifth of Malawi, the lake is 575-km-long and at its widest point, it is 85-km long. This beautiful Lake has been around since about 500 BC and has witnessed many interesting historical events. It is also known as Lake Nyasa in most countries, or Lake Nyassa, Lake Niassa, or Lago Niassa in Mozambique. This lake is the eighth largest lake in the world and is spread across Malawi, Mozambique, and Tanzania. It is also the second deepest lake in Africa.
The total surface area of this lake is about 29,600 square kilometers. It has shorelines in western Mozambique, eastern Malawi and southern Tanzania. The largest river flowing into this lake is the Ruhuhu River. This large freshwater lake has an outlet in the Shire River, a tributary that flows into the huge Zambezi River.
Lake Malawi was formed by the opening of the East African Rift and is variously estmated to be between 40,000 years old and one to two million years old.
It was there that bloody massacres between tribes took place. The lake was also the scene of the first British naval battle and victory of World War I.
Lake Malawi remains unspoilt and one of Malawi''s'' biggest tourist attractions.
One of the most important features of the lake is its wide variety of fish . There is also the rare Mbuna or rockfish that is most wanted by aquarists world wide for its unusual behaviour and its vivid colouring.
Economically, the lake supplies work for thousands of Malawians who are fishermen, net makers, canoe makers and of course fish traders.
With the fish trading business, the little villages are occupied by the fishermen.
The visiting Indian delegation and accompanying media was shown large wooden racks covered by thousands of tiny silver fish that are dried out and wood smoked for inland marketing.
The Malawi Government has been very careful not to let Lake Malawi become commercialised.
A visitor to Malawi enjoys the beaches, which are generally not crowded.
Along the southern part of the lake, there are settlements, hotels, campsites and historical sites. The northern side of the lake is largely untouched by the tourists, making this part with steep embankments which form the walls of the Rift Valley spectacular.
The period between April and November is said to be the best time to travel to Lake Malawi, as it is the dry season. There are 450 species of freshwater tropical fish. Spectacular birdlife, including kingfisher, fish eagle, heron, jacana, egret and white-breasted cormorant. (ANI)