Apple unveils new app offering easy one-handed typing on new iPhones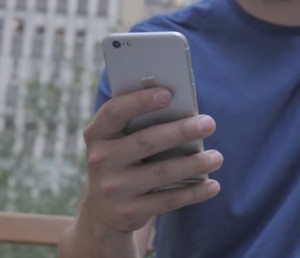 Washington, Oct 12 - Apple has introduced a new app called One Handed Keyboard that allows iPhone 6 and 6 Plus users to type with one hand making it easier to handle the bigger screens.
Now, iOS 8 allows users to type conveniently with one hand on the new iPhones, reported CNET.
The iPhone 6 and 6 Plus' bigger screens make it difficult for people to type with one hand in many situations.
The newly introduced app displays the same size of keyboard iPhone users had grown accustomed to over the years.
However, the app does not provide an auto-correct library to the users which means that whatever they type would be displayed as it is. (ANI)