Arcelor-Mittal targets global iron ore and coking coal lock-up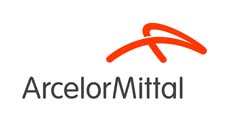 Melbourne, May 23 : Steel tycoon Lakshmi Mittal's decision to spend 630 million Australian dollars for a 14.9 percent stake in Australia's Macarthur Coal is aimed at cornering supplies of iron ore and coking coal for his global steel giant, ArcelorMittal.
According to The Australian, Mittal, whose family's 45 percent stake in Arcelor-Mittal is worth more than 60 billion dollars, is concerned at the recent sharp rise in steel input costs, which in turn have pushed up production costs.
Arcelor-Mittal, which has its headquarters in Luxembourg, was formed in August 2006 through the merger of Arcelor and Mittal's own Mittal Steel. It is by far the world's biggest steel producer, with 2007 output of about 115 million tonnes, or nine per cent of the world market. It has a production target of 153 million tonnes by 2012, including 23 million tonnes from new "greenfield" steel plants.
At the same time, Mittal's goal is to lift the company's iron ore self sufficiency from 45 percent now to as much as 85 percent by 2014, and to significantly ramp up its coking coal resources from the current self-sufficiency rate of just 15 per cent. In pursuit of that objective, Arcelor-Mittal recently bought three coking coal mines in Russia and also signed an off-take agreement with Coal Africa that will start in 2009-10.
Senior executives for ArcelorMittal told The Australian in London that the company was continuing to hold talks with Macarthur Coal on possible further investment, but the outcome was by no means certain.
Mittal and son Aditya – a mergers and acquisition whiz who is regarded as the architect of the 2006 merger – were in Indonesia recently to talk to the government about taking a possible stake in state-owned steelmaker PT Krakatau Steel.
Other Arcelor-Mittal executives have spoken of a total investment of up to 10 billion dollars in Indonesia, covering three projects: a stake in Krakatau Steel of up to 49 per cent, a second deal to set up a new steel mill as a joint venture with Krakatau, and a possible partnership with state-owned miner PT Aneka Tambang to look for iron ore, nickel and manganese.
Other steel companies, including Australia's Bluescope and Indian producers Tata Steel and Essar Steel, have also been mentioned as contenders for Krakatau Steel.
ArcelorMittal recently signed a 10-year off-take agreement with the big Brazilian iron ore producer Vale (CVRD) that Mr Onillon said was the first of its kind in iron ore supplies. (ANI)