Ashok Leyland unveils multi-purpose vehicle Stile
Submitted by Neha Malik on Wed, 07/17/2013 - 17:32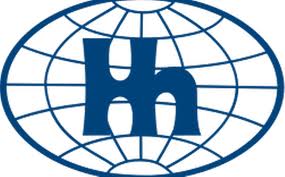 Hinduja Group's Ashok Leyland Ltd recently introduced the world to its new multi-purpose vehicle (MPV) called Stile, which has been developed by Ashok Leyland-Nissan Motor Co joint venture.
Scheduled to hit the roads later this year, the Ashok Leyland Stile will be rolled out of Nissan's Oragadam-based manufacturing facility.
The Stile will be available in Diesel as well as CNG versions. With seating options of 2 and 3 rows, the vehicle will target urban and rural areas, panel vans, hotel shuttles, taxi service, ambulance service and more.
Speaking about the joint venture, Nissan's Executive Vice President Andy Palmer said, "The venture is not for cross badging of models. There are some customer groups that Ashok Leyland and Nissan Motor can't reach individually but together they can."
In terms of appearance, the Stile looks quite similar to that of Japanese car manufacturer Nissan's Evalia, but changes to its fascia, such as the badge on the bonnet and a revamped bumper, makes it distinctive.
The Stile's rear too is largely similar to that of the Evalia, with the logo being the only dissimilarity. Interiors of the two vehicles also look similar, but unlike Evalia, the Stile features the captain seats for in the middle row.
When asked about the similarity between Nissan's Evalia and the Stile, Ashok Leyland vice chairman V Sumantran said pointed out that Evalia is more for personal use whereas the newly unveiled Stile is more for commercial use.