Average deposit for buying home falls 75% to £11,108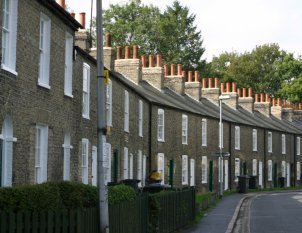 Following the roll out of government's Help-to-Buy scheme, the average deposit required for buying a new home has fallen around 75 per cent to 11,108 pounds allowing more people to acquire homes in the country, according to estimates from property website Zoopla.
The London-based company said today that the government's plans to enable buyers to acquire homes with a 5 per cent minimum down payment would mean that the deposits would fall to less than 10,000 pounds in six of 10 regions in U. K. the data showed that average deposit required under Help-to-Buy scheme would be 8,129 pounds in the Yorkshire & The Humber area as average housing price is 162,588 pounds.
David Cameron, the Prime Minister of the United Kingdom has announced the launch of controversial Help to Buy scheme around three months earlier than planned. The scheme was earlier planned for launch in January but the government brought forward its launch on the eve of the Conservative party conference in Manchester.
The Help to Buy scheme, which is backed by Chancellor George Osborne, will allow banks to offer mortgages up to 95 per cent with very little risk. Under the scheme, taxpayer will be able to get insurance for up to 15 per cent of a mortgage on houses worth up to £600,000. The scheme will be available for £12 billion of guarantees on up to £130 billion of mortgages and will be open for three years.
Lawrence Hall, a Zoopla director, said in the statement said, "House prices are beginning to rise, savings rates are low, inflation is consistently above target and wage increases aren't keeping pace. It makes saving for a 20 percent deposit on a property very difficult. The new scheme helps address that problem, making the first rung of the ladder much lower for would-be buyers who want to get a foot on it."