Big Expectations From Reliance Energy - Gujral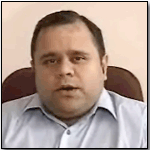 Technical Analyst, Ashwani Gujral is of the view that Reliance Energy can touch Rs 720.
Mr. Gujral said that Tata Power and Reliance Energy are the strongest options. Reliance Energy beyond Rs 580 is poised to go up to Rs 720 and for Tata Power, Rs 620 is a key level that should probably be headed in the direction of Rs 750-760.
"I think some rub off from the capital goods space, those electrical equipment stocks is now rubbing off even to the energy stocks," He added.
Reliance Energy Limited was established in 1929. It is a fully integrated utility engaged in the generation, transmission and distribution of electricity. It stands among India's top listed private businesses on all key financial factors such as assets, sales, profits and market capitalization.
Reliance Energy is India's leading private sector utility, which has emerged as one of the leading players in India in the Engineering, Procurement and Construction (EPC) segment of the power sector.