Bihar protests against Raj Thackeray
Submitted by Mohit Joshi on Fri, 10/24/2008 - 00:27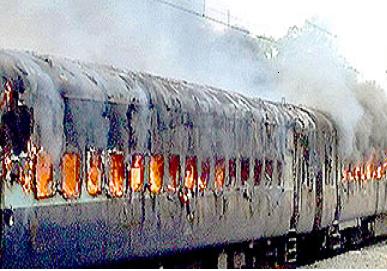 Patna, Oct 23 : Protests erupted in Bihar's Nalanda District on Thursday in retaliation to attacks on migrants in Mumbai.
The mob went on a rampage, vandalizing public property and damaging vehicles.
Protesters brandishing sticks and logs of wood marched on the streets and chanted slogans, demanding strict action against Raj Thackeray, chief of Maharashtra Navnirman Sena (MNS), for inciting violence against people from north Indian region in Mumbai.
Protesters demanded strict action against Thackeray. "The locals are very angry. We want Raj Thackeray to be punished severely, because his men killed one student from Bihar in Mumbai," said Pappu Khan, a protester.
About 50 people have been injured in clashes with the police in Bihar so far, and a 10-year old boy was killed on October 22 by a stray bullet after police opened fire in Rohtas District.
A group of women staged a protest against Thackeray in Patna, beating an effigy of the MNS chief with sticks and putting it on fire.
The women protesters said nobody had a right to stop people from moving around in any part of the country.
"People have full right to move around in any part of the country and nobody can stop them from doing that. But, Thackeray has resorted to vandalism by targeting the north Indians in Mumbai and we will not tolerate it," said Sushma Sinha, a protester.
The Mumbai Police arrested Thackeray from a guest house in Ratnagiri after a case was registered against him following Sunday''s attack by MNS workers on North Indian candidates appearing in a rail exam in suburb Kherwadi.
Raj has been charged under Sections 153, 353, 336, 425 and 427 of IPC, police sources said. His arrest has triggered violence across Maharashtra, with the police resorting to lathi-charge in several parts to dispel the protesters. (ANI)