Border ties between India, China good: Preneet Kaur
Submitted by Hardeep Sidhu on Sat, 10/01/2011 - 14:44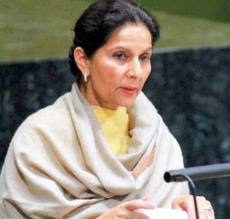 Udaipur, Oct 1 : Minister of State for External Affairs Preneet Kaur has said that there exists a border mechanism that ensures healthy relations between India and China.
Addressing media on the sidelines of a function here on Friday, Kaur said: "The frontier line between China and India is not defined and hence the local authorities along the border resolve the matter amicably at their level as such there is nothing to worry.
"See, in regard of the boundary border line between Indian and China, there is a very good mechanism which is on between India and China despite certain minor things which happened between us; see the line is not defined between both nations, so our local authorities resolve the matter at their own level," she added.
Kaur also said that the integral part of India will be maintained and there are no dual thoughts in this regard.
"See, whatever they have done, I just want to say that we tell across nation and even oversees that whatever is our integral part, we will maintain that and it is our only and whosoever says anything or shows, we have a government there and we have our people there and there are no dual thoughts on this score," she added. (ANI)
Technology Sector