Buy Sona Koyo Steering Systems With Target Of Rs 24 : PINC Research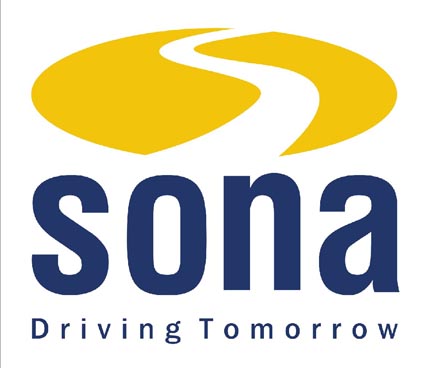 Sona Koyo Steering Systems' (SONA) Q1FY12 results were significantly ahead of our estimates with a net profit of Rs92mn as against our estimate of Rs56mn. The out-performance was primarily led by higher than expected revenues and lower operating costs. Consequently, operating profit was higher by 30% YoY at Rs284mn with an EBITDA margin of 10.5% (our estimate of 9.2%).
Revenues 11% higher than estimates: The domestic car industry slowed down during the quarter with growth falling below the 20% mark. On a sequential basis passenger vehicle production declined 11% including a 14% drop in SONA's key customer, Maruti Suzuki volumes. Inspite of the steep drop, domestic revenue declined by a mere 5.6% to Rs2.6bn, thus beating our topline estimate by 11.3%.
Lower operating cost help beat our margin estimates: EBITDA margins expanded by 40bps YoY (120bps QoQ) to 10.5% as against our estimate of 9.2%. Margins were boosted by lower raw material cost and other overheads. Raw material cost as a percentage of sales declined by 78bps QoQ to 72.7%. EBITDA margins were boosted to the tune of 50bps on account of the price negotiations with customers. Net profits grew 66% YoY to Rs92mn.
Subsidiaries contribute 24% of Consolidated Revenues: Consolidated revenue grew 45% YoY to Rs3.39bn with an operating margin of 14.2%. The subsidiaries now account for ~24% of the total revenues and ~40% of net profit. The consolidated net profit for the period stood at Rs224mn. JTKET Sona and Sona Fuji Kiko revenues were Rs901mn and Rs91mn respectively.
Outlook: Inspite of a slowdown in passenger vehicle production, SONA has been able to maintain revenue growth through customer diversification. Even after an outperformance in the quarter we maintain our estimates considering near term concerns in the industry. Our FY12 and FY13 standalone earnings estimate remain at Rs2 and Rs2.5 respectively.
VALUATIONS AND RECOMMENDATION
The stock is currently trading at 8.4x its FY12E standalone earnings. We maintain 'BUY' recommendation on the stock with a target price of Rs24 discounting FY12E earnings 12x. Improved profitability on a consolidated basis provides further upside to valuations.