Calcutta high court scraps state government's land return law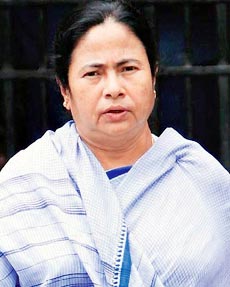 The Calcutta high court has ruled that the West Bengal governmetn's Singur Land Rehabilitation and Development Act, which is aimed at returning 400 acres of land to unwilling farmers who had given their land for the Tata Motors' Nano car project, is unconstitutional.
The bill aims at a taking over and returning a part of the 997-acre plot with the company and returning it to the unwilling farmers. A division bench of Calcutta high court, comprising justice Pinaki Chandra Ghose and justice Mrinal Kanti Chaudhuri ruled that bill is unconstitutional and thus cannot be implemented.
The bench said that the few sections of the Act including 3, 4 and 5 were unconstitutional. The court has given a time frame of two months for the aggrieved party to appeal against the verdict before a higher court.
An earlier ruling by Justice IP Mukerji stating that the Act is "constitutional and valid" was challenged by Tata Motors, which now holds the property. The Act was brought into existence mainly for talking back the 997-acre plot from Tata Motors and returning about 400 acres of land to the farmers, who were not ready to give up their land.
Mamata Banerjee-led Trinamool Congress has promised in its state election manifesto that it will work to retutn the land to the farmers of Singur. The inability of the authorities to deliver that promise remains a source of disappointment for the government and its chief minister.