Commodity Trading Tips for Silver by Kedia Commodity
Submitted by Ajay Kumar Kedia on Fri, 04/13/2012 - 14:10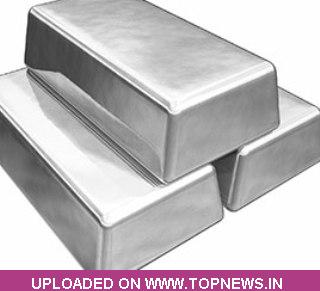 Silver prices jumped by +1.71% with technical buying, a strengthening euro and hopes for a Fed stimulus to the US economy cited as driving a late morning recovery in bullion, which had declined in early trade. As the euro strengthened against the dollar, bullion rebounded from an intraday low around 55901. US data disappointed on Thursday, with weekly jobless claims hitting their highest level since January, raising concerns that the job market was stalling. Spanish bond yields have jumped to nearly 6%, a level viewed as unsustainable. Equities are hovering near three-month lows, while holdings of gold in exchange-traded funds, often seen as a measure of longer-term investment appetite for bullion, held near record highs around 70.3 million ounces. Chinese growth figures for the Q1 of the year are due on Friday, which is expected to see a rise of 8.3%, compared with an 8.9% increase in the previous three months. The CME Group will cut margins for silver by 12.5% to $18,900 per contract, and the maintenance margin will be lowered to $14 k from $16 k per contract. The gold/silver ratio, which measures the number of ounces of silver needed to buy one ounce of gold, held around 52.5, having risen from closer to 50 a week ago, denoting the outperformance of gold. Now technically market is trading in the range as RSI for 18days is currently indicating 50.15, where as 50DMA is at 57895 and silver is trading below the same and getting support at 56198 and below could see a test of
55401 level, And resistance is now likely to be seen at 57494, a move above could see prices testing 57993.
Trading Ideas:
Silver trading range for the day is 55401-57993.
Silver ended higher as gains in the precious metals were contributed mainly by higher QE3 expectations.
Strong inflation pressure in the US will damp the possibility of QE3 and weigh on gold and silver.
CME Group will cut margins for silver futures, the initial margin will be cut by 12.5% to $18,900 per contract.