Congress, DMK close to ending cabinet berth deadlock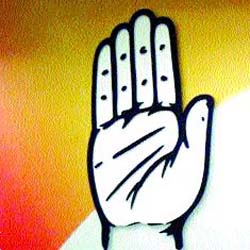 New Delhi, May 21 : The Indian National Congress and the Dravida Munnetra Kazhagam (DMK), which is in power in Tamil Nadu, have reportedly arrived at a formula that could end the deadlock over who from the latter party will make it to the Union Cabinet.
According to sources, the Congress and the DMK have reached an understanding on two Cabinet rank ministers, one Minister of State (with Independent charge), and three Ministers of State.
However, sources say that the DMK is still jostling for a third full Cabinet rank post, which the Congress is reluctant to hand out.
The Congress negotiation team, which comprises Pranab Mukherjee, Ghulam Nabi Azad and Ahmed Patel is likely to meet the DMK leadership at Tamil Nadu House in New Delhi in a short while from now for a third round of talks to resolve the issue.
Meanwhile, given the deadlock over government formation, which has led to a cancellation of a morning meeting between President Pratibha Devising Patil and the Prime Minister, Dr. Manmohan Singh, the Congress think tank is reportedly seriously considering the re-inclusion of former Railway Minister Lalu Yadav in the Cabinet in move designed to send out a firm message to UPA allies not to overstep their bargaining positions.
Lalu, whose Rashtriya Janata Dal (RJD) party did not fare well in this year's general elections, has offered unconditional outside support to the Congress-led UPA.
Earlier in an interview to the Aaj Tak television channel, Lalu said that no one should write him off politically despite the electoral results. Saying that this was not the first time that he had bitten the political dust, he warned that he would come back politically stronger, and therefore, his rivals should not underestimate him.
When asked whether relations with the Congress and more specifically the Gandhi family had deteriorated, Lalu said that ties with the family and the party were just fine, and added that in politics, ups and downs take place.
He also expressed confidence about becoming the country's Prime Minister one-day. (ANI)