Corporation Bank Q4 Net Remains Flat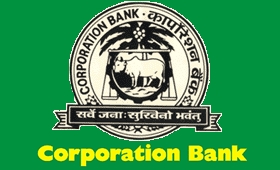 For January-March period, the Mangalore-headquartered Corporation Bank has registered flat growth in its net profit, which stayed at Rs 351.3 crore, driven down by a sharp spike in non-performing assets.
The net non-performing assets percentage as a proportion of overall advances nearly doubled to 0.87% (Rs 869.38 crore) as against 0.46% (Rs 397.74 crore) a year ago.
Overall provisions remained up by more than 20% to Rs 463 crore during the quarterly period, mainly driven by a sharp increase in loan reconstituting by the state-owned Air India and three state electricity utilities from the state of Rajasthan that mutually accounted for Rs 2,500 crore.
Bank's Chairman and Managing Director Ajai Kumar stated that the net profit stayed flat because of the difficult market considerations owing to the stillness in financial activity and due to the bank's conscious policy of staying away from the big-ticket loans that grip margins.
But, Mr. Kumar stated that there are no negative surprises in the offing on the asset quality front and said he anticipates FY13 to be regular year.
The core NII remained up by 9.47% at Rs 833.92 crore whereas the non-interest income surged 18.85% to Rs 1,492 crore during the financial.
The NIM for the said period dropped to 2.41% as against 2.77% during the year ago period as it was incapable to forward the jump in cost of funds to borrowers.