CSC team hits a bump as incoming sponsor is bankrupt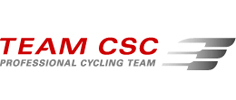 Copenhagen - The new sponsor for the CSC team of Danish ex-cyclist Bjarne Riis is bankrupt, reports said Monday.
Asger Jensby, chairman and co-owner of IT Factory, told Danish news agency Ritzau that the company is to file for bankruptcy.
A warrant has been filed for the group's chief executive who is suspected of fraud, the report said.
As of 2009, IT Factory was to have become co-sponsor of the racing team along with online investment bank Saxo.
US-based IT company CSC has been the team's main sponsor for the past eight years but in March said it was pulling out of professional cycling.
Riis, 44, admitted last year that he used doping substances in his 1996 Tour de France win. He also said he used other illegal substances during his career. (dpa)