DaimlerChrysler Will Soon Depart Tata's Land
DaimlerChrysler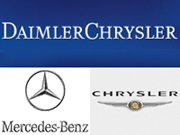 India's new plant near Pune will end up the land lease agreement it sharing with Tata Motors. It will leave off its rented premises after completion of its new greenfield plant in Chakan.
The luxury carmaker has an enduring and close affiliation with Tata Motors. Presently it holds a 6.69% stake in it (Tata Motors). The existing facility covering up 25 acres is on land hired from Tata Motors.
According to the DaimlerChrysler administrator that it is a long-run lease contract and the company (Daimler) will walk off by 2008 end or beginning 2009 when the novel industrial unit goes operational.
Suhas Kadlaskar, head corporate affairs & finance and member of the board of management stated, "Our current facility is rented on long-term lease from Tata Motors. The new facility will be four times bigger or around 100 acre. Since we are committing investments to this new plant, we will move out when it starts production around January 2009."
In spite of finishing the lease contract, DaimlerChrysler will carry on its paint shop deal with Tata Motors. At present, Tata Motors carries out the paint jobs for the Mercedes Benz established locally in India.
DaimlerChrysler has suggested that it will shift its E, C and S Class construction and enlarge its aptitude at the novel plant. The local capacity in the Mercedes Benz cars is approximately 50%. In the succeeding stage, the company plans to do much more at the novel facility and utilize it completely by the next five years. But, there are no policies to focus powertrain manufacturing in India.
There are also plans to set up commercial vehicles at the novel manufacturing facility. The novel plant will also have a 2-km testing path and guidance and customer care centres. The company established the new-fangled S Class at Rs 73-79 lakh, the CL Class at Rs 1.2-1.7 crore in Delhi on Friday. The M-Class, which was also showcased, will cost around Rs 60 lakh when it debuts in Delhi.