Deepika & Dhoni In Love?
Submitted by Ashok Rao on Sat, 11/03/2007 - 15:53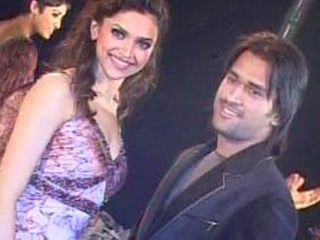 Indians are really passionate for both cricket and Bollywood. And suppose, what happens when the two get together.
And the same happened, when the Om Shanti Om's leading actress 'Deepika Padukone' showed her cheerfulness for the Indian cricket team at the Twenty-20 contest in opposition to Australia held in Mumbai.
Conjectures were bobbing up that Deepika was in the stadium to cheer up the captain, Mahendra Singh Dhoni.
However, Deepika said that they are just friends.
The news reports also told that Dhoni invited her after she asked him for an exceptional 'Om Shanti Om' preview.
Whether the rumor about the two have some reality or not; but there is always been an idealistic relation between cricket and Bollywood that can not be ignored.