Delhi Police arrests Kanda after much drama
Submitted by Manpreet Dhillon on Sat, 08/18/2012 - 22:13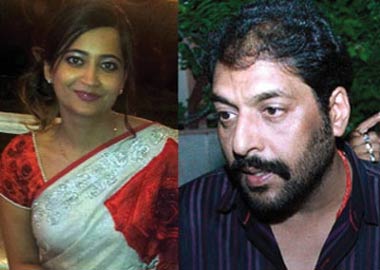 The Delhi Police arrested Gopal Goyal Kanda, the former Haryana minister, who is accused of being a reason for the suicide of former air hostess Geetika Sharma.
The arrest was made in the morning after much drama over the night. Soon after midnight, Gopal Goyal Kanda's brother Govind Kanda said that his brother will surrender in about 10 minutes in Ashok Vihar police station. However, Mr. Kanda who was expected to surrender around 12:30 am only tried to surrender after 4 am.
He appeared at the police station on a Maruti Eeco van of news channel - UP News. "I am here to help policemen in investigations. I am surrendering with my own will," he said while entering the police station.
The Delhi Police will produce the accused in the trial court in Rohini today and it is expected to seek his custody for questioning in the case. The 23-year-old had named Mr. Kanda in her suicide note. She had worked for several of his companies during the previous six years.
Ms. Sharma was found dead in her house in Delhi on August 5 when Mr. Kanda was asked to be cooperate in the investigations on August 8. However, the minister was believed to have disappeared for 11 days. It is being alleged that the delay in his presence will allow him to destroy any evidence against him.
Technology Sector