Dhaka, Manila and Jakarta named Asia's climate change hotspots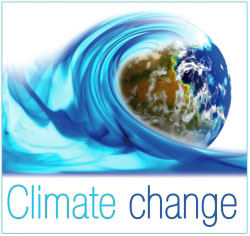 Hong Kong - Dhaka, Manila and Jakarta on Thursday were named the Asian cities most vulnerable to climate change in a survey by the environmental pressure group the World Wide Fund for Nature (WWF).
The study, timed to coincide with the weekend opening of the Asia-Pacific Economic Cooperation (APEC) summit in Singapore, warned that the three cities along with eight others in the region must prepare for "a brutal climate future."
Assessing threats such as storms and flooding, population density and socioeconomic sensitivity, the survey entitled Mega-Stress for Mega-Cities, found Dhaka was at the highest risk overall from climate change, receiving nine out of 10 possible vulnerability points.
Manila and Jakarta were ranked the second-highest at-risk cities with eight of 10 points, followed by Kolkata and Phnom Penh with seven points each, Ho Chi Minh City and Shanghai with six each, Bangkok at five, and Kuala Lumpur, Hong Kong and Singapore with four points.
The cities, all in coastal areas or river deltas, were ranked according to their exposure to possible climate change effects along with their ability or lack of ability to cope with the effects.
The 40-page report found that Manila's 11.5 million people are the region's most exposed to storm threats, sea-level increases and water stress from droughts or flooding, followed by residents in Dhaka, Ho Chi Minh City and Shanghai.
Jakarta, Shanghai and Dhaka, meanwhile, were found to be the cities most at risk from climate change in terms of socio-economic sensitivity while Dhaka and Phnom Penh have the lowest ability to adapt to climate change, followed by Calcutta, Jakarta and Manila, it said.
Hong Kong and Singapore, by contrast, have the greatest capacity to adapt because of their advanced infrastructure, WWF researchers concluded.
The report argued that all 11 cities would be "at the front line of climate change impacts" and called for action to be taken now to avert the worst of the effects.
"The cost of avoiding the worst impacts of climate change can be limited to around 1 per cent of global gross domestic product (GDP) [per] year whereas the costs of inaction range from 5 to 20 per cent of global GDP [per] year," the report said.
Explaining the timing of the report, WWF Global Climate Initiative head Kim Carstensen said the APEC summit provided an opportunity to exploit "the true win-win potential offered by low-carbon growth strategies for countries in the Asia-Pacific region."
"Asia is urbanizing rapidly," he said, "and we can be certain that urban areas will be the crucial battlegrounds in the fight against climate change."
"APEC is the last chance before Copenhagen for leaders from a number of key countries to show that they really want to protect the planet from climate change," Carstensen said, referring to the December climate summit in the Danish capital, where world leaders are aiming to agree on a follow-up to the Kyoto Protocol. (dpa)