Djokovic says winning Oz Open title more meaningful, 'intrinsic' post becoming dad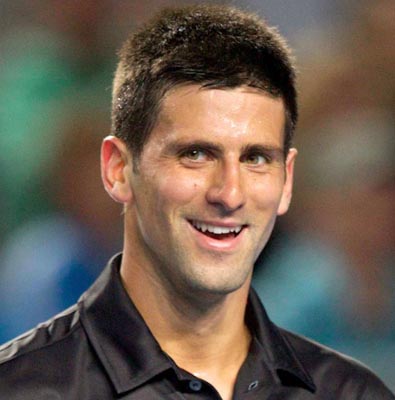 Wellington, Feb 02 - World number one tennis player Novak Djokovic has claimed that his Australian Open win has a deeper meaning and a 'more intrinsic value' now to his life because he is a father.
Djokovic, who defeated Andy Murray 7-6(5), 6-7(4), 6-3, 6-0 to clinch his fifth Australian Open title on Sunday, turned his thoughts to his family, rather than the trophy he had just won.
Djokovic, who became a father in October, said that he believes it has deeper meaning, a more intrinsic value now to his life because he is a father and a husband, adding that as his life progresses, there are circumstances, situations, events that define these beautiful moments, Stuff.co.nz reported.
Djokovic said that getting married and becoming a father in the last six months was definitely something that gave him a new energy, adding that it is something that he has never felt before. And he said that right now everything has been going in such a positive direction in his life.
Te Serb said that he is so grateful for that so he tries to live these moments with all his heart. (ANI)