Dutch tyre company Vredestein Banden BV acquired by Apollo Tyres
Submitted by Keshav Seth on Tue, 05/19/2009 - 09:55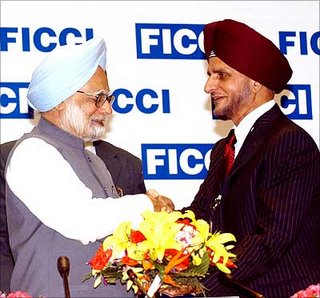 Dutch tyre company Vredestein Banden BV – the 100 percent subsidiary of Russia's biggest tyre manufacturer, the now bankrupt, Amtel-Vredestein – has been acquired by the Delhi-based automotive tyre maker, Apollo Tyres Ltd. The nearly $300 million - or Rs1500 crore - acquisition was duly approved by the Apollo board in April-end.  
Apollo Tyres sought advice on the transaction from KPMG, Nomura and CMS Derks Star Busmann.
In a filing to the Bombay stock Exchange, Apollo Tyres said that the requisite legalities of the documents pertaining to the acquisition – which will be funded by internal accruals and external loan finance - have been carried out in the Netherlands after the completion of all formalities and regulatory approvals.
The Apollo-acquired Dutch firm, which will now be called Apollo Vredestein BV Private Ltd, will be integrated with the public-listed Apollo in a few months. With Vredestein's 5.5 million tyres annual production capacity, Apollo's total global tyre capacity will rise to 16.8 million.
Furthermore, with the acquisition, Apollo Tyres' annual turnover will leap to Rs 7,200 crore, and to a projected Rs 10,000 crore by 2010 fiscal.  
Onkar S Kanwar, CMD of Apollo Tyres, said: "This strategic acquisition will bolster Apollo's plans for its European customers. We have acquired one of the most profitable tyre-maker in Europe and will get direct access to the Vredestein's large market in Europe."