EU hopes summit will break climate finance deadlock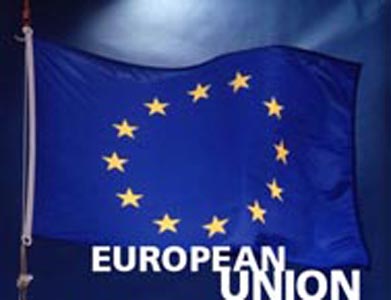 Luxembourg  - The European Union should be able to break its deadlock on how to fund the fight against climate change at a summit later this week, EU foreign ministers said Monday.
The bloc wants to agree on how it should pay poor countries to fight climate change before crucial United Nations talks in Copenhagen in December, but a bitter fight between Eastern and Western member states has deadlocked talks.
"I hope the summit will make progress on the finance issue. It would not only be important for the EU, but probably boost international negotiations as well showing that we again continue to have the leadership," Sweden's EU minister, Cecilia Malmstrom, said.
Sweden is set to chair the summit on Thursday and Friday as the current holder of the EU's rotating presidency.
EU member states agree that the bloc will have to offer large sums to developing countries to help them fight climate change if there is to be a deal in Copenhagen, but have not yet been able to agree on how they should split the resulting bill between themselves.
The EU's executive, the European Commission, has proposed a common formula based on a combination of each country's wealth and greenhouse gas emissions.
But last week EU finance ministers hit deadlock over the question of exactly what formula to use, as rich, low-emissions countries in Western Europe and poor, high-emissions states in Eastern Europe fought over whether it should target emissions or wealth.
Burden sharing "has to be a combination of factors, not just wealth," Danish Foreign Minister Per Stig Moller stressed as he arrived in Luxembourg on Monday.
Lithuania's Foreign Minister Vygaudas Usackas retorted that it should be based on three factors rather than two, namely emissions, gross domestic product and gross national income, "because it's important to ensure a fair distribution."(dpa)