Expert Analysis for Gold and Silver Futures Trading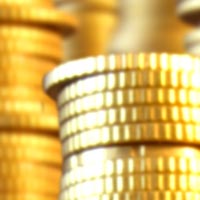 Gold prices rose toward $1,020 an ounce on Monday on COMEX, gaining more than 1 percent, on a combination of dollar weakness, a turnaround in crude oil prices and lingering economic uncertainty. Silver jumped by over 2 percent on COMEX.
The world's largest gold-backed exchange-traded fund, the SPDR Gold Trust, said its holdings stood at 1,098.073 tonnes as of Oct. 5, up 0.1 percent or 1.525 tonnes from the previous business day. The holdings rose to a record high of 1,134.03 tonnes on June 1.
Gold prices took some support from a rise in physical demand for the metal, with jewelry sales in India, the world's largest gold consumer last year, recovering ahead of the festival of Diwali this month.
Inflows into gold-backed exchange-traded funds dwindled in the third quarter as investors switched their interest to other products, with the holdings of six funds tracked by Reuters rising only 1 percent. The six -- the SPDR Gold Trust, ETF Securities' ETFS Physical Gold and Gold Bullion Securities, and products operated by Julius Baer, Zurich Cantonal Bank and iShares -- saw inflows of just over 697,000 ounces in Q3, against 995,000 ounces in the second quarter.
The strong rupee was helping offset a sharp rise in dollar gold prices, dealers said. Dealers also report buying from Iran after geopolitical tensions flared up in the Islamic republic last week.
The dollar fell on Monday after a meeting of G7 finance ministers in Istanbul brought no surprises, which the market took as a sign policy-makers are comfortable with a gradual dollar decline as part of global economic rebalancing.
The Institute for Supply Management's non-manufacturing index for September came in at 50.9 compared with 48.4 in August, and was the first time in eleven months the index breached the 50 reading that separates contraction from growth.
Precious metals climbed significantly last day on weaker dollar after IMF urged developed nations to continue with their quantitative easing programs. We expect gold to trade sideways to slightly up in the range of $1020-1025 during the day backed by continued weakness in the dollar.