Experts on Emerging Asia voice strong optimism for global economic growth
Submitted by Sarthak Gupta on Fri, 01/25/2013 - 15:29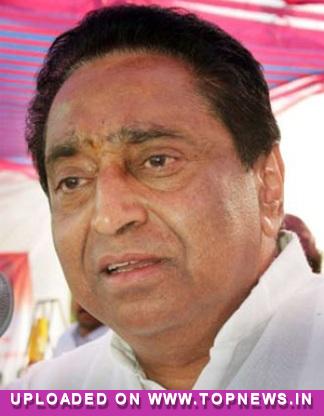 Davos (Switzerland), Jan. 25 : Amid today''s gloomy headlines, are we experiencing the best period in world history? That''s the provocative question that a panel of experts, including a top Indian government official, tackled today at a breakfast session at the World Economic Forum''s annual meeting in Davos, Switzerland.
Kamal Nath, India''s Minister for Urban Development, said that despite current economic and financial challenges, the world is entering a period of unprecedented prosperity, driven by globalization, the engagement of new countries into the global economy, and gains in living standards around the globe.
"I would say, the best period is yet to come. We are on the fringe of it, because so many things have happened which will be kicking off in the next decade."
Focusing his comments on emerging Asia, Nath said the expansion of the middle class, rising disposable incomes, regional trade agreements, and the huge potential gains in consumption will help fuel substantial economic growth and socioeconomic well being. "Asia is home to 60 percent of the world''s population.. but (it accounts for) only 20 percent of the world's consumption ... (That) shows the huge consumption opportunity which is available in the next five or 10 years."
Other members of the panel, which was organized by the Confederation of Indian Industry (CII) and The Boston Consulting Group (BCG), one of the world''s leading management consulting firms, agreed with the Ministers assessment.
Prijono Sugiarto, President and CEO of PT Astra International, one of Indonesia''s largest diversified conglomerates, said that his country is on a much sounder growth trajectory than 15 years ago. Citing a research by BCG, he said that Indonesia has about 74 million people who can afford to spend between USD 200 to USD 500 per month. "This number will double eventually in the next five to eight years."
He also noted that over the last 10 to 12 years, his company has been growing its top line by an average of 19 percent annually and its bottom line by an average of 36 percent annually. Despite the turbulence in the business environment last year, his group''s profit still grew by 9 percent. "Are we going to enjoy this in the next five to ten years? I do believe we will."
Adi Godrej, President of the Confederation of Indian Industry (CII) and Chairman of the Godrej Group, one of India''s the largest conglomerates based in Mumbai, noted that the explosive growth of Asia''s consumer class is creating a massive market for a wide range of goods. But the diverse nature of the consumers require global companies to develop highly tailored strategies and approaches.
"Established formats of product design and marketing will no longer be valid," he said. "We will need to meet the aspirations of new consumers through innovation and tailored design of products." He cited the inexpensive Tata Nano car, the Tata Swach water purifier, and his own company''s small ChotuKool refrigerator as examples of addressing low-income segments successfully.
Janmejaya Sinha, Chairman of the Asia-Pacific region for BCG, agreed that "we find it hard to live beyond the quarter and to see the seismic changes that are taking place today." He offered a range of facts to support the view that "this is a global reset": Deaths from civil war and terrorism are down 50 percent since the 1990s. Per cap global GDP since 1980 has gone up from about USD 5,000 to USD 7,800 in real terms. Life expectancy increased from about 63 years to nearly 70 in same period, and poverty has halved in the last 50 years-"a greater reduction in poverty than in last 500 years," Sinha said.
Rich Lesser, President and CEO, BCG, said that decades from now, when people look back on the period between 1980 and 2030, they will see it as a critical time that reshaped the world in terms of wealth creation, poverty reduction, improvements in health care, and gains in connectivity. Despite today''s formidable challenges, that 50-year period will be remembered as a time when billions of people enjoyed an improvement in the quality of their lives.
"The challenge that we all face as leaders in this environment is to somehow not get caught up in the noise which seems to grow ever greater in the world of social media... and the quarterly challenges, and to focus on the signal. And the signal is the fundamental economic change that''s going on in the world, the opportunity that ''s presenting itself to millions of people and companies to shape their own futures, to make a difference, and the need to be bold in seizing those opportunities--because they won''t come easily." (ANI)