FirstGroup to appoint John McFarlane as chairman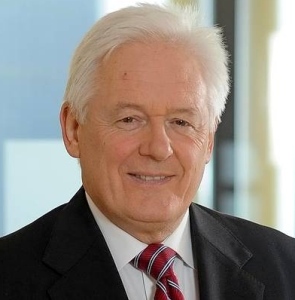 FirstGroup, the operator of bus and rails in the UK, is expected to appoint John McFarlane as its next chairman soon.
John McFarlane, who has been working with Aviva, will replace company founder Martin Gilbert in the company. McFarlane has been working as the chairman of insurer Aviva since July 2012 and will be named as the chairman of FirstGroup chairman on Friday. John McFarlane has also worked as a non-executive director of Royal Bank of Scotland before joining Aviva.
The transport operator behind Greyhound buses and the First Capital Connect rail franchise has finalised McFarlane after searching for a new leader for a six months. The transition comes at a time when FirstGroup faced a difficult condition during which it controversially lost out on the West Coast mainline rail operation. FirstGroup raised around £500m in new funds to cut its roughly £2 billion of debts from tis existing shareholders.
FirstGroup began as a small firm in Aberdeen and has emerged as the world's biggest surface transport operators. The company operates rail franchises in the UK such as First TransPennine Express, First ScotRail and First Great Western, and is Britain's biggest bus operator and operates a fleet of more than 8,000 vehicles and caries 2.5 billion passengers.
FirstGroup and Aviva both have not offered comments on the matter.