Five killed as Maoist activists clash with police in west Nepal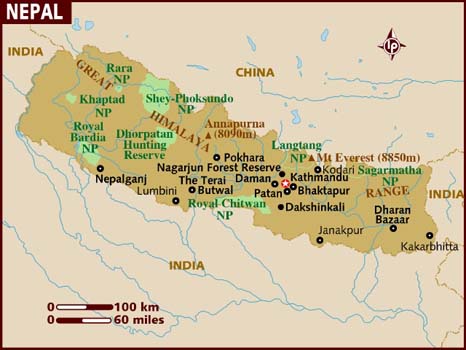 Kathmandu, Dec 5 - At least five people, including a police officer, were killed after violent clashes erupted between police and Maoist supporters in western Nepal, media reports said Saturday.
The clashes erupted Friday after police tried to evict thousands of illegal settlers occupying forest land in Kailali district, about 400 kilometres west of the capital, Kantipur newspaper reported.
The Maoist-aligned squatters had been illegally occupying forest land and constructed huts to start a settlement last week.
The newspaper said when police tried to reach the area, thousands of squatters armed with rods, axes and bamboo sticks attacked them.
At least 25 officers were injured and a senior officer was in serious condition after being hit on the head by an axe.
Police then opened fire to control the crowd, killing four Maoist activists. The Maoist supporters also opened fire.
Hundreds of extra police were deployed in the area following the incident and the area remained tense, the newspaper said.
The clashes came as the Maoists announced plans to intensify protests against the government.
The Maoists have been protesting since their government collapsed in May following a power struggle with the president.
The power struggle was sparked by the Maoist's decision to sack army chief Rupmangat Katuwal which was reversed within hours by the president.
The Maoists have announced protests in December, including a nationwide general strike to pressure the government to fulfil the move against the president.
However, other political parties have dismissed their demands. (dpa)