Five-fold increase in India-Africa trade: Minister
Submitted by Mohan Kumar Shr... on Mon, 03/18/2013 - 18:57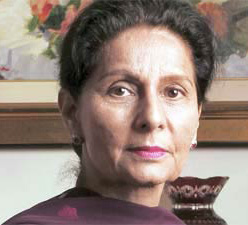 New Delhi, March 18 : India and Africa have witnessed a five-fold increase in their trade volume in the past seven years at $65 billion and both sides are poised to scale it up further, said Minister of State for External Affairs Preneet Kaur here Monday.
Addressing the inaugural session of 'India-Africa: The Growing Partnership' of the 9th CII-EXIM Bank India-Africa Project Partnership here, the minister said India and Africa share close historical ties. "We are happy India's independence struggle was an inspiration for many countries of Africa to pursue the same," said Kaur.
India and Africa are cooperating in technology transfer, economic cooperation and capacity building.
"In 2011-12, exports from Africa to India stood at $43 billion, and imports from India stood at $23 billion, with Africa's exports being double that of India," she said.
She noted that the current India-Africa Project Partnership had received 475 project proposals worth $85 billion.
The partnership is being attended by around 900 delegates, including parliamentarians and business heads, from 45 African countries - in a pointer to the growing close cooperation between the two sides, she said.
The African continent has been the second fastest growing region in the world in the past decade, positing seven percent GDP. It is set to grow at 5 percent average. From a collective GDP of $1.6 trillion in 2008, its GDP is set to grow to $2.6 billion by 2020, she stressed.
But the region is constrained by lack of physical infrastructure, poor health indicators among other factors.
India had extended 150 Lines of Credit worth $5.2 billion to African countries. Among the projects India is involved in Africa are a rural electrification plant at Burkina Faso, cassava plantation in Cameroon, a cement plant in Djibouti.
India has also been providing assistance to African countries under its Indian Technical and Economic Cooperation (ITEC) programme, which is a manifestation of South South cooperation, she emphasized.
Edward Kiwanuka Ssekandi, the vice president of Uganda, said partnership between India and Uganda has kicked off. "What Africa needs is trade, we must step up production, and provide skills to the large unskilled force," he said.(IANS)