Gadkari hails Gujarat's decision to make voting mandatory in local body elections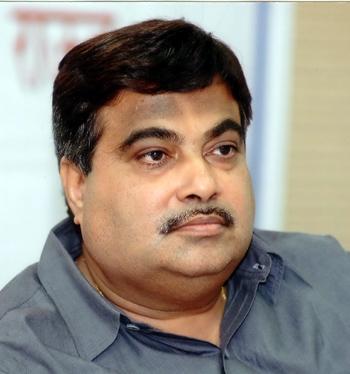 Nagpur, Dec 29 : Newly elected the Bharatiya Janata Party (BJP), President Nitin Gadkari on Tuesday hailed the decision of Gujarat Government to make voting mandatory in State's local body polls.
Gadkari described the decision of the Narendra Modi led State Government as a step towards strengthening democracy, and demanded that efforts should be taken to introduce the amendment at the national level as well.
"I appeal to the Parliament Speaker Meira Kumar, Chairperson of UPA, Sonia Gandhi, and honourable Prime Minister Manmohan Singh to call the Opposition, and hold discussions on the Gujarat government''''s decision on election amendment, and also on other issues," Gadkari said.
The Gujarat Assembly on December 19 passed a bill on mandatory voting in local body polls.
''''The Gujarat Local Authorities Laws (Amendment) Bill, 2009'''' makes voting compulsory in all local body elections in the State.
Absentee voters will be summoned by the local election officer to submit a valid reason with proof within a month.
Gadkari also expressed concern over the situation prevailing in Andhra Pradesh over the issue of separate statehood for Telangana, and blamed the Centre for further fuelling the agitation.
"The way the Congress has tackled the Telangana issue, it has only fuelled the agitation further, instead of aiding the formation of separate state. The situation is not good there (in Andhra Pradesh). And I feel that the way Congress has dealt with the issue in Andhra Pradesh, the Congress and the country will have to pay a big price for it in the future. It has mishandled the situation and I can only express sorrow at it," said Gadkari. (ANI)