Gold futures dip below Rs 33k level as FMC hikes margin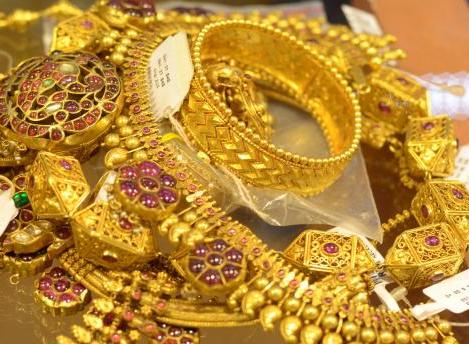 Gold futures prices on Friday dropped below nearly 3 per cent to below Rs 33,000-level per 10 grams after the Forward Markets Commission (FMC) drastically increased margins on trading in gold futures in a bid to curb volatility in the prices of the precious metal.
Commodity market regulator FMC increased initial margin on gold futures from 4 per cent to 5 per cent, and also imposed an extra margin of 5 percent on gold, silver as well as crude oil. The increased rate of margin is scheduled to take effect on Monday, September 2.
Commenting on the move, Inditrade Derivatives & Commodities Vice President Haresh Galipelli said, "It will have an impact on volumes and participation. Due to high cost or margins, a trader would take only one lot compared to two lots earlier."
Responding to the increase in the rate of margin, gold for delivery in October slipped Rs 876, or 2.60 per cent, to Rs 32,774 per 10 grams in a turnover of 16,082 lots at the Multi Commodity Exchange. Gold for delivery in December slipped Rs 721, or 2.14 per cent, to Rs 32,910 per 10 grams in a turnover of 1,384 lots.
Globally, in Singapore, gold prices slipped $13.80, or 0.98 per cent, to $1,393.40 per ounce.
India is the world's biggest consumer of gold, which is a big problem for the government as heavy imports of the precious yellow metal are hurting the government's efforts to tackle high current account deficit (CAD).