Govt ready for minor modifications in insurance Bill: Jaitley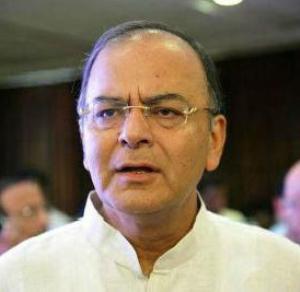 New Delhi: Reaching out to Congress, Finance Minister Arun Jaitley on Monday said the government is open to minor modifications in insurance Bill for its passage in the current session of Parliament.
"The government is extremely anxious that the insurance Bill, which has been pending since 2008, is finally cleared... In case they (Congress) want to make any minor modifications, they should suggest that," he said.
An all-party meeting earlier in the day failed to break the deadlock in the face of opposition demand to send the Bill to a select committee.
"I hope the intentions are to move forward and if the intentions are to move forward there are only three possibilities," Jaitley told TV channel Times Now.
The three options, which Jaitley presented before the Opposition is to approve the Bill in present form since it was the UPA government which had earlier proposed hiking the foreign investment cap to 49 per cent.
"Alternatively if UPA has changed its mind they can participate in defeating the Bill in which case, one House will approve it and the other House will disapprove it," he said, adding that the third option was the UPA should suggest if they want to make any minor modifications.
"The only fourth possibility is to do nothing, but keep hanging, for which I am afraid there is no rationale which I can understand," Jaitley said.
With the BJP and its allies not having a majority in the Rajya Sabha, the government sought to bring the Congress and other opposition parties on board expressing its readiness to incorporate their suggestions to ensure early passage of the first major economic reform initiative of the Narendra Modi government.
The Insurance Bill seeks to raise the foreign investment cap in the sector from 26 per cent to 49 per cent, with a rider that the management control rests in the hands of Indian promoter.
(PTI)