Govt. won't tolerate racism: Rajnath Singh
Submitted by Hardeep Sidhu on Thu, 10/16/2014 - 21:15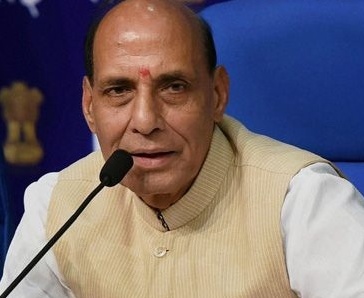 Manesar (Haryana), Oct 16 : Referring to the recent attack on a Manipuri youth in Bangalore, Union Home Minister Rajnath Singh on Thursday said that Prime Minister Narendra Modi-led government at the Centre would not tolerate racism against anyone.
"There is no place for giving permission to anyone to discriminate against anyone based on the basis of caste, region, creed or sect," he told the media here.
The Home Minister further said that he will talk to Karnataka Chief Minister Siddaramaiah to ensure that an effective action is taken in this regard.
A 24-year-old engineering student from Manipur named T Michael Lamjathang was beaten up by three miscreants in Bangalore earlier this week and was forced to speak Kannada.
The incident occurred at around 8:30 pm on Tuesday when Lamjathang was standing along the roadside with two other friends after returning from a police station where he had gone to take permission for an upcoming cultural festival. (ANI)
Technology Sector