Gujarat CM Modi is now available on Orkut
Submitted by Sahil Nagpal on Mon, 12/10/2007 - 15:17
Ahmedabad, Dec. 10: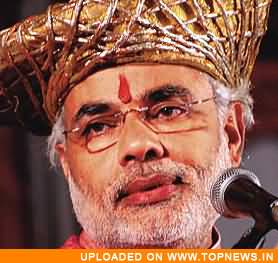 For the first time, the election campaign in Gujarat is witnessing the participation of over 100 IT professionals, most of whom have taken to the streets to support Chief Minister Narendra Modi.
Modi, for those not in the know, is also making an impact on the web though social networking sites like Orkut, uploading Modi videos and forming online Modi fan clubs called NAMO that stands for Narendra Modi.
The NAMO society is making full use of the Internet to reach out to an increasing number of cyber-savvy voters, as over 6000 members have formed a formidable group to influence them.
"This website provides a platform to all the fans of Narendra Modi staying anywhere in the word to share their common view" said Maulik Patel, an IT professional.
Another IT professional, Harsh Patel, who is an ardent fan of Narendra Modi said "Modi is a cult figure in Indian politics. His passion and commitment for the development of Gujarat are par comparison and make him synonymous with Gujarat. He has been relentlessly working for the better future of Gujarat. "
He added that the IT professionals are emotionally attached with Modi and they are getting a tremendous response from across the globe.
Calls of support for MOdi have been received from the USA, UK, Vietnam and other countries.
The website itself is the result of the coming together of the fans of Narendra Modi. Many people at the individual level do a lot of interesting and creative work to support Narendra Modi. For instance, a computer expert has created screen savers and wallpapers, while in another instance, folk singers from Gujarat have been composing, singing and recording folk songs on Narendra Modi.
Women supporters of Modi have also joined the rally and have tried to make a difference. On the other hand, the opposition parties is projecting the view that women are unsafe in Modi's Gujarat. An IT engineer, Bhavya, said: "A lot of girls are part of the campaign and are giving every effort to lend support to the Modi government. "
The BJP started its hi-tech poll campaign ahead of the rival Congress, and has seemingly established a small lead. They are not leaving anything to chance even in the emerging arena of e-campaigning. (ANI)
Technology Sector