HDFC Bank report 30% rise in net profit for Q3
Submitted by Sukant Sharma on Sat, 01/19/2013 - 22:28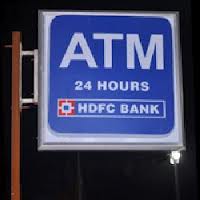 HDFC Bank, India's second-biggest private sector lender, on Friday reported a 30 per cent year-on-year growth in its third-quarter net profit from Rs 1,429.66 crore to Rs 1,859 crore, mainly due to strong traction in fee-based income growth.
Net interest income and other income jumped 22 per cent and 26 per cent, respectively, in the three months ended December 31 from the corresponding period of the previous year. This was the 53rd quarter in a row in which HDFC Bank enjoyed an annual growth of 30 per cent or more in net profit. Fees and commissions, to key contributors to the bank's other income, climbed 24.3 per cent over the same period of time.
Annual credit grew 24 per cent, with the bank's retail segment and corporate segment growing 29 per cent and 18 per cent, respectively.
The bank's executive director Paresh Sukthankar, however, said that corporate segment could outpace the retail segment next year.
Speaking about the quarterly figures, Sukthankar said, "Right now, growth in retail loans has outpaced corporate segment, but the roles could reverse over the next year or two if you have strong build-up in capex demand."
Sukhtankar added that 80 per cent of the bank's incremental non-performing assets (NPAs) came from retail segment. The bank reported the NPAs ratio up at 1 per cent in the third quarter from 0.91 per cent in the previous quarter; while net NPA ratio was stable at 0.2 per cent.
The HDFC stock shed 1.2 per cent to close at Rs 659 a piece on the Bombay Stock Exchange.