Hemant Soren to be sworn-in Jharkhand chief minister Saturday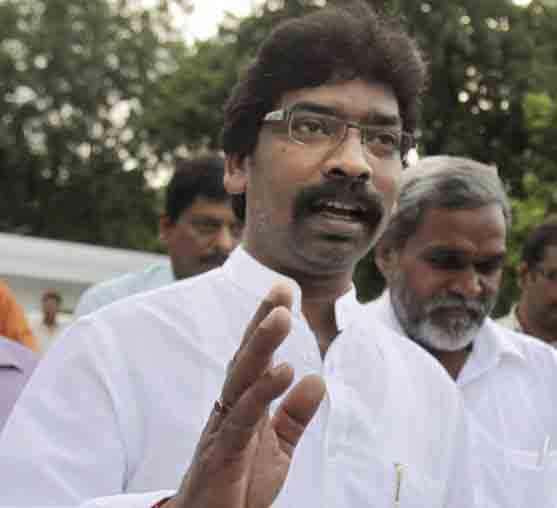 Ranchi, July 11 : Jharkhand Mukti Morcha (JMM) leader Hemant Soren will be sworn-in as Jharkhand's ninth chief minister state on Saturday, informed sources here said.
"Hemant Soren has desired to take oath around 10 a. m. Saturday. Governor (Syed Ahmad) has agreed to the request. It will be announced officially once the president approves lifting of the president's rule in the state," a source in the Raj Bhavan told IANS.
Hemant Soren Tuesday staked claim to forming the government, handing over to the governor letters of support of 43 legislators in the 82-member house.
The governor later sent a report to the union home ministry seeking the lifting of president's rule in the state to enable formation of the new government. The union cabinet Thursday sent a recommendation in this regard to the president on the basis of the governor's report.
President's rule was imposed in the state Jan 18 following the fall of the Bharatiya Janata Party-led Arjun Munda government after the JMM withdrew from the ruling coalition Jan 8.
The six-month period of president's rule is to end on July 18.
The present assembly's tenure ends in December 2014. This will be the third government in the current assembly's tenure.(IANS)