Hindu leaders happy with Julia Roberts' adoption plans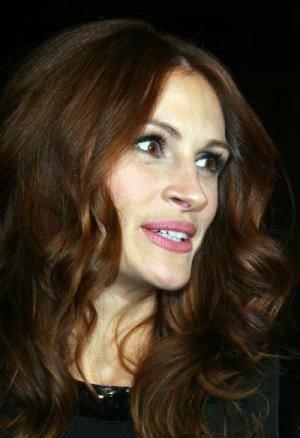 October 4, 2010 : Julia Roberts, the effervescent star of Hollywood, who has entertained audiences the world over with very impressive rom-coms like 'Pretty Woman', and 'Runaway Bride', is a very popular star of Hollywood, well known in India as well.
Julia, who is extremely appreciated by the Indian audiences as much as she is in other parts of the world, has received positive response from Hindu leaders after her adoption plans of an Indian child have been spreading all over.
Reports are that the star is well appreciated for her love for India, and her attachment to Hinduism, which she developed during her visit to the country during the shooting of her recent flick 'Eat, Pray, Love'.
According to a report by Sify, a US based Hindu leader has been quoted as "We welcome the reports of Julia Roberts trying to adapt a child from India, and myself or any other Hindu scholar would be glad to guide her through various sacraments for the new child".
Julia Roberts and her husband Dany Moder have three children of their own, twins Hazel and Finn, aged 5, and son Henry aged 3 years. However, the actress's great love for children has been the reason for her to feel the need to go for a legal adoption.
Well, seems like Julia's angelic face has a matching soft angelic heart beating within her too! (Sampurn Wire)