Huawei plans to top Apple and Samsung in mobile market
Submitted by Darpana Kutty on Mon, 03/04/2013 - 20:38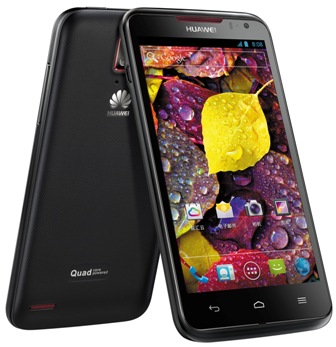 Discussing Huawei's future goals with The Telegraph, Wan Biao - CEO of the company's device division - said that the company is hopeful of beating Apple and Samsung, to grab the coveted top position in the smartphone arena in the coming years.
Asserting that Huawei - which is currently rated the third most popular smartphone vendor in the world - intends topping both Apple and Samsung to emerge as the smartphone-market leader, Biao said: "If you look back five years ago, Apple is small, Samsung is not so big. You can't see where we'll be in five years. At least top three. Maybe number one."
Noting that Huawei expects to gain a notably high global smartphone market share, Biao said that the company has plans underway to launch a number of low-end to mid-range handsets, the specs of which will differ from one region to another. However, Biao also added alongside that the company's high-end flagship handsets will have a universal design all across the world.
According to Biao, Huawei - which recently unveiled its Ascend P2 smartphone at the Mobile World Congress in Spain - spends 10 percent of its revenue on research and development for its handsets.
He further said that, with 10,000 Huawei engineers working on radio technology alone, the company ahs an edge over Apple and Samsung as it can work on both the manufacturing and network side of its handsets.