I am the CM and will be the CM: Modi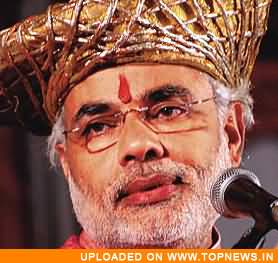 New Delhi, Dec 23: After the early trend showed that the BJP is all set to return to power in Gujarat, Chief Minister Nartendra Modi gave his first reaction by saying, "I am the CM and will be the CM".
The BJP is leading in 106 seats out of the 182-member state Assembly. The party appears to have done unexpectedly well in North and Saurashtra regions.
As per the early trends, the BJP rebels didn't do well and failed to make any dent in the party vote bank. The Congress appeared to have made a dent in Central Gujarat where the BJP had scored landslide victories in the 2002 elections.
Earlier, the vote count began at 8 a.m. in 41 counting centres at 37 places in the state, at least one each at all districts headquarter.
The final results for all the 182 constituencies are expected to be available around 1100 hrs.
A total of 1,268 candidates were in the fray in the state, which went to the polls in two phases. In the first phase, polling was held in 87 constituencies on December 11 while 95 constituencies went to the polls on December 16. Nearly 60 per cent of the voters exercised their franchise in both phases.
While the BJP has contested all the 182 seats, the Congress is fighting from 172 seats, leaving the rest to its allies. The Bahujan Samaj Party (BSP) contested 166 seats. Over 50 BJP rebel candidates are contesting the polls. (ANI)