India, Pakistan to hold foreign secretary-level talks next month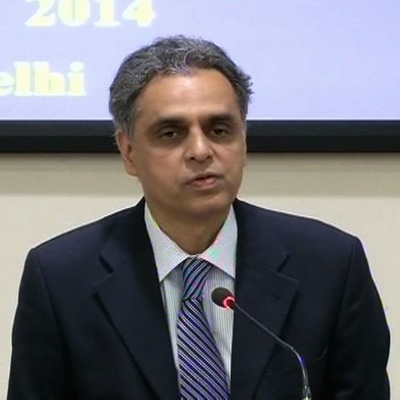 New Delhi, July 23 (ANI): Ministry of External Affairs (MEA) spokesperson Syed Akbaruddin on Wednesday confirmed that India and Pakistan will hold foreign secretary-level talks next month.
"It's almost two months since the Prime Ministers (Narendra Modi-Nawaz Sharif) agreed that the foreign secretary's will remain in touch and explore how to move forward. The two foreign secretaries some time ago had a telephonic discussion, they discussed about how to move forward. They have agreed to meet to take this process forward as directed by their Prime Ministers. Based on the telephonic conversation, they have agreed to meet in Islamabad on August 25," MEA spokesperson, Syed Akbaruddin said at a press conference.
The MEA spokesperson also mentioned that Foreign Secretary Sujatha Singh also raised the issue of firing by Pakistan across the Line of Control (LoC) and the International border with her Pakistani counterpart, Aizaz Ahmad Chaudhry during her telephonic conversation.
"Since there have been incidents of firing along the international boundary , foreign secretary Sujatha Singh used the opportunity to raise these issue. She recalled that incidents of this nature will impede the positive work that the political leaders of both countries wish to undertake. She also reiterated that meaningful co-operation between two countries cannot take place alongside violence and the sound of bullets on the border." he added.
"To us and as to Pakistan the maintenance of peace and tranquility on the line of control is one of the most important CBMs and this she reiterated as part of her conversation with her Pakistani counterpart," MEA spokesperson added.
The decision to re-start foreign secretary-level talks was actually taken during Prime Minister Narendra Modi's meeting with Pakistani Premier Nawaz Sharif when the latter met the former a day after Modi was sworn into office in May this year.
The composite dialogue between the two countries had hit a deadlock following the 2008 Mumbai terror attacks, in which 10 Pakistani militants killed over 170 people. India has accused Pakistani hand behind the massacre. (ANI)