India's chief economic adviser sees signs of economic stability
Submitted by Keshav Seth on Fri, 12/14/2012 - 22:14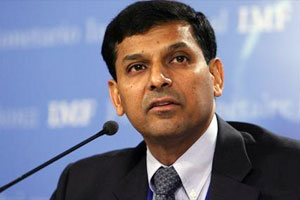 India's chief economic adviser Raghuram Rajan has cautioned that the government should not get too influenced by the better-than-expected industrial production growth, but also said that overall economic growth seemed to be stabilizing.
Official figures released on Wednesday showed that Index of Industrial Production (IIP) grew 8.2 per cent in October, against a contraction of 5 per cent in the year ago period. Finance Minister P Chidambaram announced that he was very encouraged by the figure, and that it showed green shoots of India's economic recovery.
But, Mr. Rajan said that just one number should overly influence the country. Speaking on the topic, he said, "We should not be overly influenced by one number; issues of base effects are there. We should take it as part of a pattern."
However, he also said that growth of the Indian economy was stabilizing, and added that every move that the government was trying to make would provide a boost to the country's economic growth.
Mr. Rajan was speaking at a press briefing to announce the international conference on `reviving growth' event, which will run from December 14 through 21 in New Delhi.
He also warned that Indian economy would be influenced by developments in the United States as well as the struggling eurozone economies. In November, India suffered a decline of 4.2 per cent in exports for a seventh consecutive month to $22.2 billion, because of declining demand in the US and European countries. Mr. Rajan called the government to tap domestic sources of growth to boost economic activity.