Indian car industry showing signs of recovery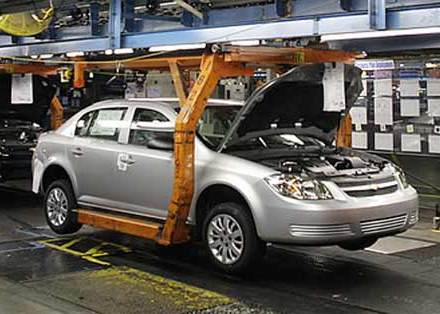 India's struggling car industry showed signs of recovery in July, with several major car makers reporting in sales.
Maruti Suzuki, the country's leading car manufacturer, enjoyed increases in sales of mini segment cars like Alto, M800, WagonR. The company's mini segment car sales increased 15.8 per cent year-on-year to 33,587 units. Sales of Dzire jumped 33.6 per cent to 15,249 units. Total domestic sales increased 5.8 per cent, from 71,024 units in July 2012 to 75,145 units in July 2013.
Honda India enjoyed a more than two & half-fold rise in its domestic sales to 11,223 units.
Jnaneswar Sen, senior vice president (Marketing & Sales) at Honda India, said, "Honda Amaze has clocked its highest monthly sales of 6,515 units during July 2013 and is maintaining very good growth momentum having sold more than 24,000 units sold since its launch."
Ford India's domestic sales increased 26.15 per cent year-on-year to 7,867 units in July 2013, from 6,236 units in the corresponding month of 2012.
The Indian arm of Renault also posted two-fold jump in July sales, from 1,776 units to 3,763 units.
However, homegrown automobile manufacturers Tata Motors and Mahindra & Mahindra continued to struggle. While Tata Motors' sales slipped 58.75 per cent year-on-year in July, Mahindra & Mahindra's sales dropped 19.41 per cent.