Indian Market Closes at 5-month High; Crude Touches 3-month High
Submitted by Divesh Sharma on Mon, 08/13/2012 - 21:41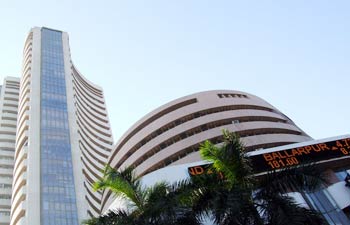 Indian Stock Market closed at five month high on Monday. The BSE Sensex remained flat during most of the trading session but inched up in the last one hour of trade. BSE Sensex closed 75 points higher at 17633 and NSE Nifty closed at 5347, registering a gain of 27 points.
Among top gainers in today's trading session were HDFC, DLF, Reliance Infra, Sesa Goa, Bajaj Auto, Bharti Airtel, Wipro and Maruti Suzuki. Among major losers today were Tata Motors, HUL, Hindalco and Hero Motorcorp. Tata Motors has been downgraded by market experts after the company declared lower than expected quarter one results. Ambuja Cements and Bajaj Finserv continued with upside move and both stocks touched 52-week high today.
DLF has sold 17 acres of land to Lodha Developers for Rs 2700 crore in Mumbai. Lodha Developers have a reputation of buying premium land at much higher valuation than actual market price. DLF stock registered decent gain of 3.5% and closed at Rs 218 on NSE. The stock touched intraday high of Rs 218.65 and low of Rs 210.10.
Crude oil touched three month high on supply concerns. The oil cruised to $114 per barrel on Monday as supply was North Sea was lower. The output from Iran is lower due to sanctions. European markets were flat during the opening session on Monday.