Indian Markets Slides after Initial Gains; Tata Power, DLF Decline
Submitted by Divesh Sharma on Fri, 08/17/2012 - 17:57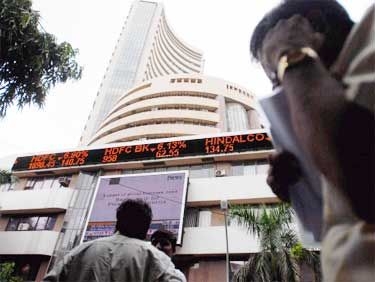 Indian Stock Markets opened positive on Friday but lost ground in afternoon session. The NSE Nifty was in negative zone at 13.52 IST. Asian markets closed positive with Nikkei 225 and Hang Seng closing the session with gain of 0.75 per cent.
The US markets closed positive, on Thursday. Dow Jones touched intraday high of 13269, less than 100 points from 52-week high. European markets have opened positive with DAX, FTSE and CAC showing marginal gains during the early session.
Among major gainers in Indian market were Tata Motors, HUL, Infosys, TCS, ITC, Wipro and Mahindra & Mahindra. Maruti Suzuki, Siemens and Kotak Mahindra Bank were trading positive.
Mahindra Satyam touched 52-week high of Rs 99.85. The stock was up by 2 per cent. Tech Mahindra also touched 52-week high in today's trade.
Among major losers on NSE were Tata Power, DLF, Reliance Infra, Jindal Steel, Power Grid and Ambuja Cements. Hindalco, GAIL, Larsen and SAIL were pushing the indices down. HDFC Bank, Tata Steel, ACC, PNB and Grasim were trading in negative zone.
Indian markets are hovering around their 52-week high. The market is expected to remain range-bound today and may close flat depending on cues from European markets.