Indian stocks fall 1% following fall in European markets
Submitted by Divesh Sharma on Mon, 04/23/2012 - 23:08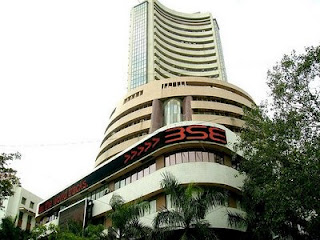 The benchmark, Sensex of the Bomaby Stock Exchange (BSE) and Nifty of the National Stock Exchange (NSE) have fallen 1 per cent following heavy losses in the European markets.
The data showed that France's CAC fell 1.6 per cent, Germany's DAX tanked 2.2% and Britain's FTSE dropped 1.5%. The Dow Jones futures also fell by 1 per cent. Following the fall in European markets, the BSE sensex fell 169.19 points or 1 per cent to 17,204.65 and the NSE benchmark slipped 59 points to 5,231.75.
The BSE has decided to remove Real estate major DLF from the sensex 30 after it fell 4 percent on the stock exchange. The Sensex will now include the shares of Dr Reddy's Labs with effect from June 11.
Infosys, state-owned capital goods company BHEL and top aluminium manufacturer Hindalco Industries all fell by a shocking 3.5 per cent each.
Shares of Jindal Steel and Sterlite Industries fell 2.5 per cent each while that of India's largest lender, the State Bank India fell 2.55 per cent. Other players in the banking sector including, HDFC Bank and ICICI Bank saw a fall of nearly 1 per cent amid turmoil in the markets.
The data from NSE showed that falling shares outnumbered rising shares by 1008 to 405 on the stock exchange.