Indian's murder triggers violence in Nepal town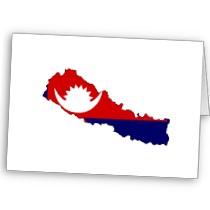 Kathmandu, Dec 11 - Enraged transporters went on rampage Friday in Nepal's biggest industrial town Birgunj, bordering India, vandalising vehicles and calling an indefinite strike after an Indian transport employee was gunned down by an unidentified group.
Rajeshwar Dubey from Bihar's Motihari district, who worked as a cashier at the Pashupati Transport Co in Birgunj, was shot in broad daylight Thursday. He later died in a hospital.
Birgunj remains one of Nepal's most crime-prone towns, with traders living with daily extortion threats, abductions and killings.
Police say it is difficult to control the spiralling crimes due to the open border between India and Nepal.
While Nepali gangs hide kidnap victims in Indian villages across the border, the Indian gangs from Bihar and Uttar Pradesh have been increasingly targeting the town that is the hub of trade and commerce in the Himalayan republic.
Transport workers Friday began a march through the town, carrying Dubey's body and demanding that police arrest the culprits immediately. They are also calling for an end to the growing insecurity.
The workers vandalised at least six vehicles, including an oil tanker from India and a vehicle belonging to Indian company Dabur's Nepal subsidiary, Dabur Nepal.
Birgunj remains the key route for Nepal-based industries that export their products to India, like Dabur Nepal.
It is also the main route for oil tankers from India and the supply of other essential products from India. (IANS)