Infosys could go down till 2300 level: Anil Manghnani
Submitted by Divesh Sharma on Mon, 05/07/2012 - 23:23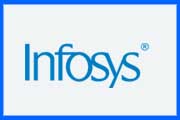 Stock Market expert Anil Manghnani expressed during an interview with business news channel CNBC-TV18 that technology major Infosys can see a decline to Rs 2300 level.
He further expressed that Infosys might get weak at Rs 2500-2600 level and may witness selling pressure. After results of other technology majors, they are looking better in terms of valuations as compared to Infosys Technologies.
Mr. Anil Manghnani added that at current price of Rs 2437, Infosys is trading with P/E of 16.5.
Among other technology stocks, TCS is hovering around its 52-week high of Rs 1294. HCL Tech has also declared positive results and the stock is near its 52-week high of Rs 523. Wipro is trading with P/E ratio of 21.6 while HCL Tech is trading at Price to Earnings ratio of 20.71.